DE BESTE PLEKKEN IN DE BUURT VOOR JE 'BOOT-SCHAPPEN'
DE BESTE PLEKKEN IN DE BUURT VOOR JE 'BOOT-SCHAPPEN'
Het is altijd een goed idee om lekker eten en drinken mee te nemen op je boot. We raden je aan van tevoren boodschappen te doen. Dat scheelt je een hoop gedoe en tijd onderweg. Hieronder vind je een lijst met onze favoriete plekken in de buurt. Die zijn allemaal op loopafstand van onze steiger (max. 5 minuten). En allemaal hebben ze lekkere spullen voor een goede prijs.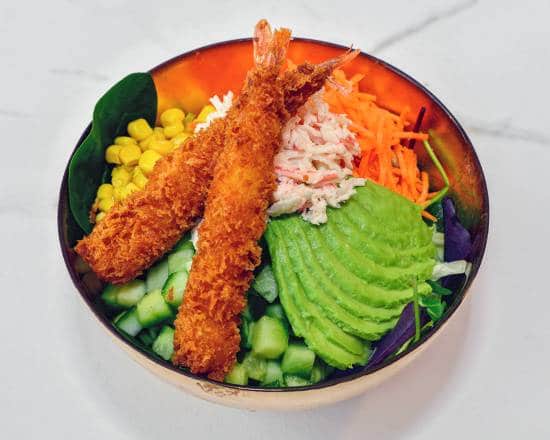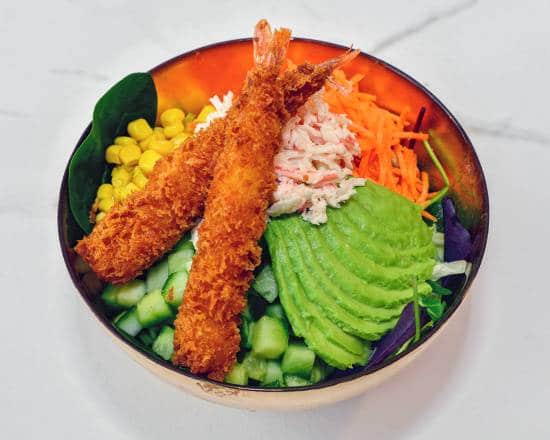 1. Poke Gogo
1. Poke Gogo
Bij onze overburen van Poke Gogo (Nassaukade 153 G) scoor je kraakverse, smakelijke en gezonde poke bowls om mee te nemen op je bootje. Zowel geschikt als lunch als voor avondeten. Er is volop keuze om je eigen bowl samen te stellen met vis, vlees of vega en verschillende toppings en sauzen. Het slimst is om een half uurtje voor het begin van je vaartocht te bestellen via https://www.pokegogo.nl/ en te vragen of ze je eten een kwartiertje voor voor het begin van je vaartocht voor je klaar willen zetten. Als je je eten hebt opgehaald, hoef je alleen nog maar de straat over te steken om je bootje op te halen!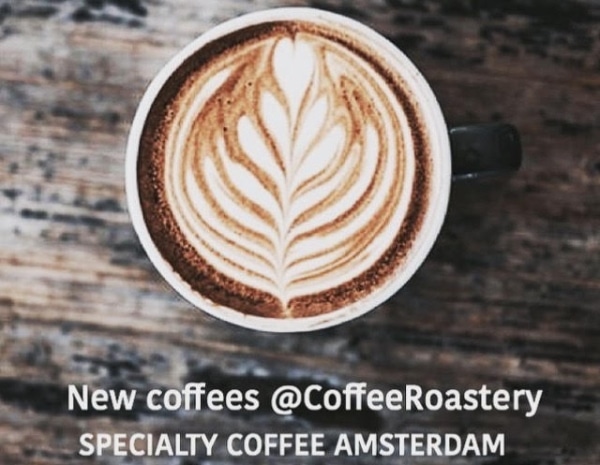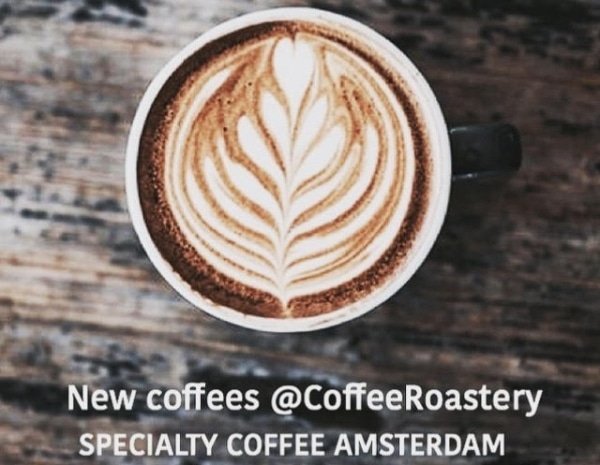 2. Coffee Roastery
2. Coffee Roastery
De lekkerste koffie, sapjes, broodjes en zoetigheden voor onderweg haal je bij de
Coffee Roastery
aan de De Clercqstraat 27, op een paar minuten lopen van onze ligplaats. Dit is niet zo maar een koffietentje; dit zijn de experts! Ze blenden, roasten en malen zelf hun koffie. Verser kan niet! Trouwens, niet alleen de koffie is hier een aanrader. Ze hebben ook heerlijke vers geperste fruitsappen, alle soorten thee en allerlei soorten belegde broodjes. En niet te versmaden lekkernijen als zelf gebakken croissants, bananenbrood en wortelcake. Loopt het water je al in de mond? Ga dan voor je boothuur even bij ze langs!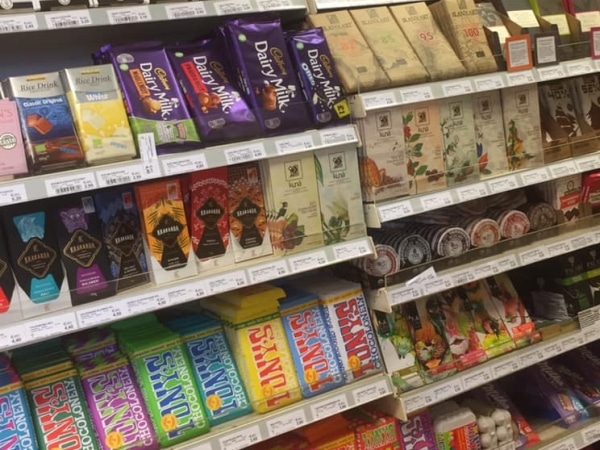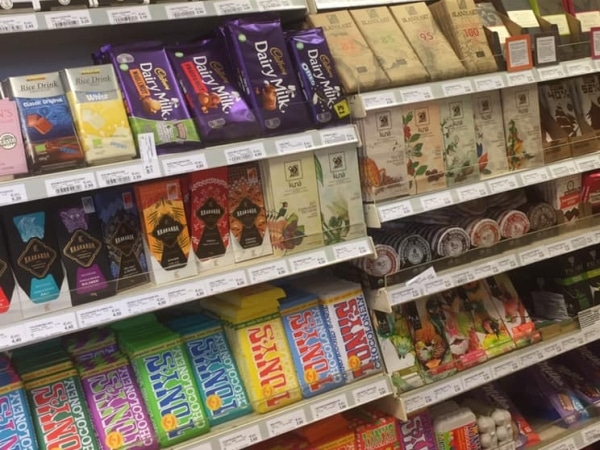 3. Sterk Amsterdam
3. Sterk Amsterdam
Is het een slijterij? Is het een supermarkt? Is het een delicatessenwinkel? Is het een avondwinkel? Ja, Sterk Amsterdam is het allemaal. En dat op slechts 1 minuut lopen van onze ligplaats. Hier vind je een enorm assortiment aan drank (o.a. fris, alcoholvrij bier, speciaalbieren, wijnen en champagnes) en volop lekkere snacks en andere hapjes voor aan boord. Houd er wel rekening mee dat de schipper nuchter dient te blijven.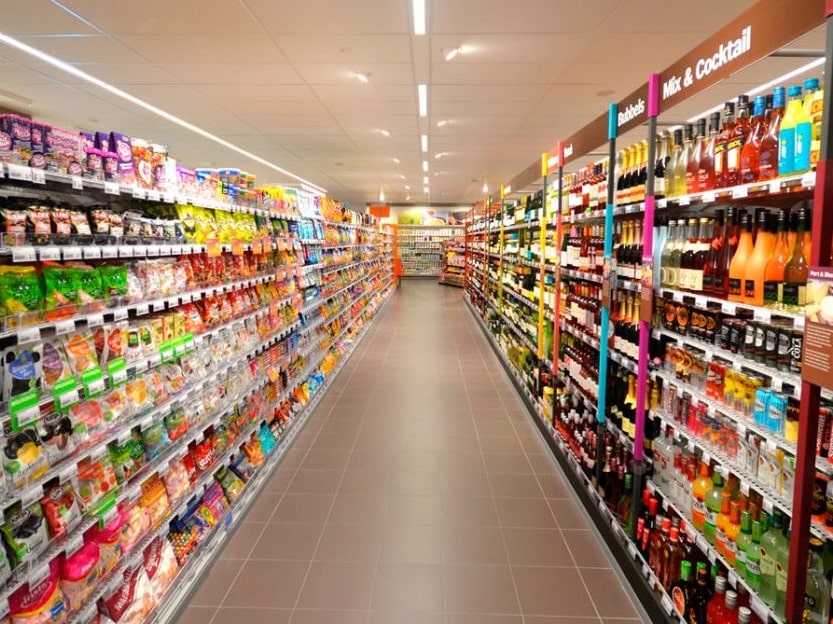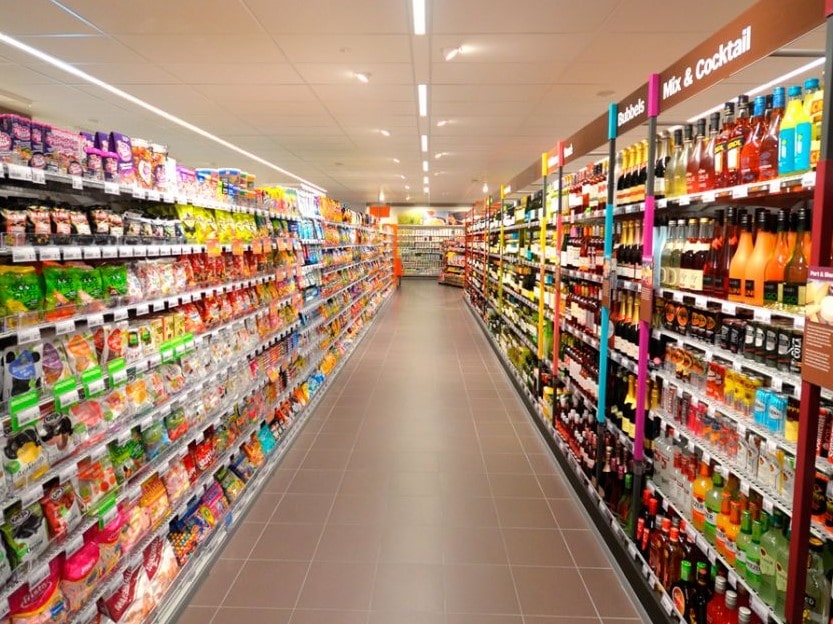 4. Albert Heijn
4. Albert Heijn
En dan is er ook altijd nog good old 'Appie'. De dichtstbijzijnde Albert Heijn (op 5 min. loopafstand van onze steiger) zit op de Bilderdijkstraat 37h. Dat is op de hoek met de De Clercqstraat.
Je mag alles te eten en te drinken meenemen wat je wilt. Maar houdt svp wel rekening met twee dingen. Ten eerste is het niet toegestaan aan boord te BBQ-en. Dat is een gevaarlijke combinatie met de accu's op de boot. En ten tweede geldt dat de schipper nuchter moet blijven (de 'BOB'). Dus neem ook zeker wat non-alcoholische drankjes mee voor de schipper!